To make planning your Ceremony setting a little bit easier, we have put together for you a number of different packages of our most requested ceremony items!
​
As there are a number of our Arbor's and Backdrops that require us to put together, all delivery/ set up/ pack down prices will be quoted individually once we have received your enquiry.
Please look for the asterix as an indication of which Arbor's/Backdrops require our services to set up and packdown.
​
* Please note that packages cannot be mixed and matched with other items from our range and floral arrangements are not included unless otherwise stated.
​
Ceremony Package 1
Inclusions –
Arbor up to the value of $150.00
– Outdoor Wrought Iron Arch
– Rustic Ladder Arbor
– White Arch with Draping*
– Branch Arbor
– Circular Arbor*
6 x Timber Bench Seats
​
Standard Signing Table Package
​
Chalkboard and Easel (to the value of $45.00)
​
Total Package Price $425.00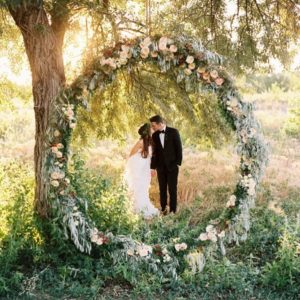 Ceremony Package 2
Inclusions –
Arbor up to the value of $160.00
– White Arch with Draping*
– Outdoor Wrought Iron Arch with Floral Arrangements (4 Pieces)
– Branch Arbor
– Circular Arbor*
-Rustic Door Arbor*
18 x Wooden Foldable Chairs
​
2 x Wine Barrels for the top of your aisle
​
Standard Signing Table Package
​
Chalkboard and Easel (to the value of $45.00)
​
Rustic Love Sign
​
Total Package Price $425.00
​
Ceremony Package 3
Inclusions –
Arbor or Backdrop up to the value of $250.00
– Macramé Arbor*
– Juliet Arbor*
– Green Hedge Backdrop*
– Floral Backdrop*
– Branch Arbor with Artificial Floral Arrangements (4 Pieces)
– Boho Branch Arbor
-White Arch with Draping and Artificial Floral Arrangements (4 Pieces)
18 x Wooden Foldable Chairs
​
2 x Wine Barrels for the top of your aisle
​
Standard Signing Table Package
​
Chalkboard and Easel (to the value of $45.00)
​
Rustic Love Sign
​
Total Package Price $520.00
​